Snowmobiling
Hang on for the ride of your life! Sail through some of BC's deepest powder as you explore Valemount and the Robson Valley on a snowmobile.
Prepare for the Ride of Your Life
Glorious blue skies await after a night of epic snowfall. In Valemount, we get our fair share of these days, along with space explore in picture postcard scenery. Climb high to see the valley stretch out before you in its snow-covered perfection. Then look up, up, up at the Rocky Mountains standing as sentinels at your back.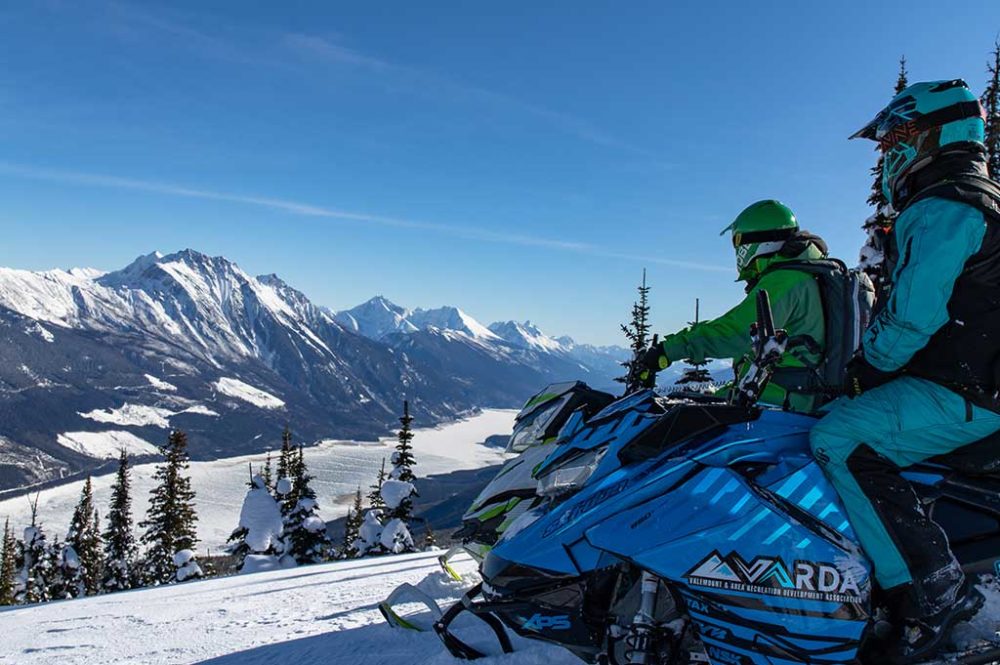 A Trail for Every Sledder
Come along for the ride on some of the best sledding terrain in Canada, where snow-packed mountains and valleys still feel wide open and untouched. Feel the power of your machine as it chews through fresh powder and push your own endurance. The jagged peaks and the pristine river valleys — along with virtual oceans of champagne powder — combine to offer up the perfect canvas to paint the sledding adventure of your dreams.
For a complete list of snowmobiling trails and areas visit the VARDA website.